Around this time last year, I got married. My new husband and I flew to Oregon for a small, fun honeymoon in Portland. Of course, I went to Powell's City of Books. For our one-year anniversary, we decided to road trip with my mom and sister back to Portland.
Of course, I went to Powell's City of Books.
It's safe to say I purchased A LOT of books in the past five days. Most of these were purchased from Powell's at two different branches: the Burnside Branch and the Beaverton Branch. A few were purchased at another favorite independent bookstore of mine: The Book Bin (located in Corvallis, OR).
My goal for this trip was to look for more contemporary books. I absolutely love fantasy, so my entire bookshelf mostly consists of fantasy. However, (most likely because it's summer) I've been in the mood for contemporary lately, but I barely have any. So, my goal for this trip was to stock up on some good contemporary reads, both light and fluff as well as some on the heavier side.
Here are the books I purchased while in Oregon!!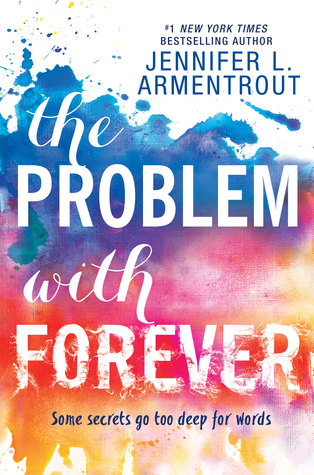 The Problem with Forever, by Jennifer L. Armentrout
The main thing that caught my attention with this book was its gorgeous cover. I loved the splash of cover, and it definitely trumps her heinous covers for her Lux series! I've already read this book, and I enjoyed it. It wasn't amazing, but it keeps you entertained and makes it difficult to put down.
Here's the Goodreads link for the synopsis.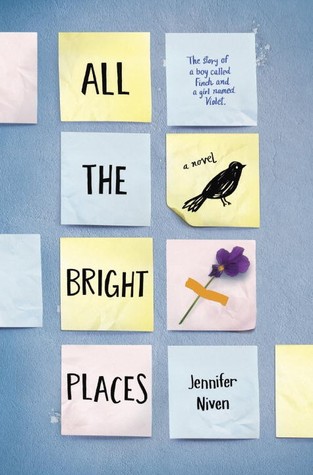 All the Bright Places, by Jennifer Niven
Definitely on the heavier side.
Love Letters to the Dead, by Ava Dellaira
The Sky is Everywhere, by Jandy Nelson
Everyone is obsessed with this author, so I picked up her books.
I'll Give You the Sun, by Jandy Nelson
The Distance Between Us, by Kasie West
I want to pick up more books by this author because I've heard she writes really cute and fluffy contemporary novels…. just what the doctor ordered!
We All Looked Up, by Tommy Wallach
This book was really hyped when it came out, and I loved the cover, so I bought it. However, I'm now finding there are really mixed reviews on it. We'll see how this goes!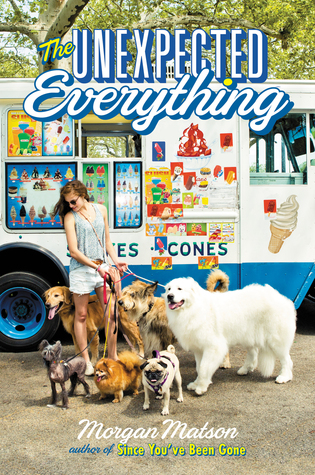 The Unexpected Everything, by Morgan Matson
Morgan Matson is the queen of summer YA contemporaries. Obviously I picked this up!
When We Collided, by Emery Lord
Definitely a cover buy!
The Song Rising, by Samantha Shannon
A fantasy book and the third book in Shannon's The Bone Season series, which I'm obsessed with. I've been wanting this book for forever, and I was super stoked to find it on sale!
Carry On, by Rainbow Rowell
Another fantasy book. I listened to this on audible, or at least I tried. I didn't retain anything from the story, so I wanted to re-read it with a physical copy.
Aristotle and Dante Discover the Secrets of the Universe, by Benjamin Alire Sáenz
Acclaimed novel with not only hype, but literary awards. I wanted it bad.
Lizard, by Banana Yoshimoto
I love Banana Yoshimoto.
Asleep, by Banana Yoshimoto
I love Banana Yoshimoto.
Goodbye, Tsugumi, by Banana Yoshimoto
I love Banana Yoshimoto.
It Ends with Us, by Colleen Hoover
Ever since I read Hopeless, I've wanted to read everything by Hoover.
I just finished this book. Beautiful.
Slammed, by Colleen Hoover
---
I hope you enjoyed this not-so-little book haul. If you've read any of these books, let me know your thoughts on them!!
What books have you guys bought recently?
Don't forget you can find me in other cyber spaces:
Instagram: @bookrecs625
Goodreads: https://www.goodreads.com/SamiG
ALSO: If you're interested in a blog about feelings, relationships, family, love, life, and the human experience, feel free to check out my other blog:
https://sgilmore625.wordpress.com/